Category Archives: Brand meaning

Ahora disponible en Kindle de Amazon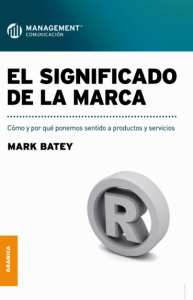 The Spanish language edition of "Brand Meaning" is now available, published by Granica as El Significado da la Marca.
Here's a link to buy the book.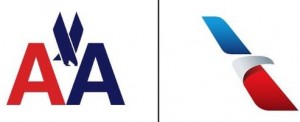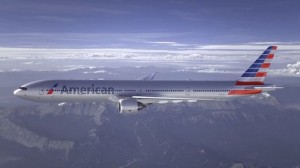 I have to admit that I have a soft spot for AA, and have enjoyed the benefits of ExecPlat status for many a year. I can't deny the operational and service problems they have had of late, which of course mold the brand experience for most passengers.
I want to like the new logo and livery, but I'm struggling. AA was like Ford and IBM to me – they had an almost timeless logo which required only minor modification. The new livery feels unbalanced with that heavy handed design on the tailfin.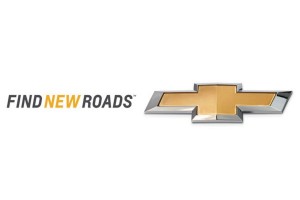 "Chevy runs deep" was always more of a tactical tagline to mark the brand's centennial (it turned 100 in 2011), designed to tug at the nostalgic heart strings of American consumers. There is no doubt that the brand is a cultural mainstay in the US, immortalized in pop culture from west coast to east, but the line never had the legs to become a brand slogan – and certainly not a global one – with an eye to a very different 100 years to come. The line was difficult to translate and its meaning impossible, given the lack of heritage in many of its markets. It was at least anchored on the brand name, a definite plus.
I do love Chrysler's "Imported from Detroit" campaign, which famously kicked off in the 2011 Super Bowl. Here's one of the latest spots, for the Chrysler 300. It's worth remembering that the remains of Chrysler were acquired by FIAT after the government bailout in 2009. FIAT management under Marchionne turned the brand's fortunes around and the Chrysler recovery has been surprisingly robust.
The launch ad (featuring Eminem) was infused with a spirit of gritty resilience and character, set in a city which had been, "to hell and back." But it was also about a city – and a brand – which has standards and knows what luxury is about. So, although the recessionary backdrop and cultural context may be somewhat less relevant today, the luxury with character message still resonates, and has been given meaning by clever product innovation. The "Imported from Detroit" campaign has achieved an often elusive goal: it has touted features and benefits while giving the brand its soul back.
MSN Money occasionally features articles like this one on iconic brands that disappeared. My own "cultural memory" in the US only extends over a decade or so, so it's difficult to uate some of these brands. Even so, I'd say only one of them strikes me as truly iconic – PanAm. "Iconic" is a widely overused term nowadays, particularly in reference to brands. Note that the article also mentions PanAm's "iconic" blue logo. I'll deal with the question of what makes for an iconic brand in a separate post. In the meantime, take a look at the examples and see which brands, if any, you would consider iconic. It's likely there are many you simply won't know.
← Older posts
Newer posts →