Category Archives: Brand meaning
From the moment I first saw Heineken's "The entrance" ad it struck me as a poor attempt to pull off a "Most interesting man in the world" (the long-running Dos Equis campaign). I have to admit that the Dos Equis campaign is one of my favorites of recent years. In fact for a beer brand it's brilliant.
It presents a charismatic, worldly-wise character – a cross between Hemingway and James Bond with a bit of Castro thrown in – whose "beard alone has experienced more than a lesser man's entire body." He is aspirational and at the same time irresistibly engaging. The campaign defies many category – and advertising  – conventions, yet has worked wonders for the brand. It has been flawlessly executed across different consumer and marketing touch points, including traditional media, on-premise retail programs, consumer promotional programs, and digital and social media. Why the campaign works is because it tells me what the brand stands for. It is driven by a brand idea.
By contrast, "The entrance" is swaggering, vacuous nonsense.
It started as a web campaign and became the centerpiece of Heineken's first global campaign for several years, called "Open your world." You see, apparently the ad celebrates the worldliness of its drinkers – people who "know their way around." Problem is, it spends 90 seconds conveying precisely nothing about the brand or anything remotely ownable by the brand. It could be an ad for just about anything. Ah, but it attracted over 3 million views on the web, so it must be effective, right? Wrong. It may be visually entertaining, but so are all those videos of cats and dancing babies that go viral. Entertainment alone doesn't build brands. Going viral is no excuse for forgoing an idea.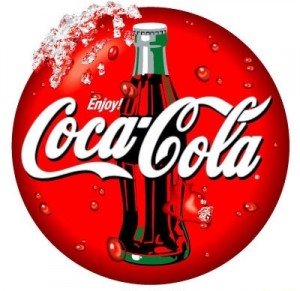 A report by The Futures Company called "The future of global brands" caught my eye recently. It recasts the history of global brand building as four "generations": from the basic "Export model" to today's prent "Glocalization model." It then identifies what it claims is an emerging fifth generation: the "Co-creation model." This is an extension of the glocalization model into explicit collaboration on equal terms between brand owners and host markets. Through this system, "the very concept of a brand arises bottom-up across several local situations at once." dENiZEN jeans by Levi's in China is given as an example. In a nutshell, the new model is about local co-creation rather than local customization.
Time will tell the extent to which this is true; though brand owners on the global stage certainly face a changing landscape. The continuing value of brand-building is not questioned. According to a 2010 Credit Suisse Research Institute report on brand-focused companies, those that consistently spend at least 2% of sales revenue on brand marketing have significantly outperformed the S&P 500 since 1997.
So what are the implications of the evolving global brand marketplace?
Newer posts →