Category Archives: Brands and social media
An article of mine on brand meaning in today's La Vanguardia of Barcelona, following my recent engagement there.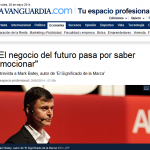 "Si alguien sabe de eso, ese es Mark Batey, quien vinó a Barcelona para impartir una Masterclass en el Postgrado en Brand Meaning Management del UPF-IDEC. Su libro 'El Significado de la Marca' salió en 2013."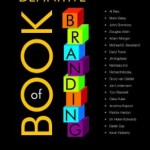 Available for pre-order. The Definitive Book of Branding is an edited  book with contributions from brand practitioners/authors like Al Ries, JN Kapferer and Kevin Roberts. Ries opens on positioning, and my chapter – on the creation of meaningful brands – is the second chapter. The book will be initially published in the UK, US, India and SE Asia.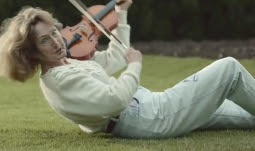 Remember when the "Man your man could smell like" campaign came out for Old Spice? It was often compared with Dos Equis' "Most interesting man in the world" campaign. As I posted at the time, there is no comparison. Sure, there may be some kind of "spokesman" angel (in truth it was not that important to the OS campaign, as Isaiah Mustafa was not that well known), but the Dos Equis campaign is based on a brand idea. Old Spice's campaign was based on execution.
Surprise, surprise, the Old Spice campaign disappeared into the "novelty campaign" archives.
I don't know if this new Old Spice campaign will offend the buyers (moms), as discussed in the article. I'm not even sure it will appeal that much to the users (young men). The insight is paper thin. Continue Reading
In light of this interesting report from Forrester Research on the

failure of Facebook for marketers (and Facebook is the darling of social media), I'm reprinting a blog post I wrote here on social media  two and a half years ago:
The Honeymoon is Over
There's a question that vexed CMOs for a while: how can we build our brand with social media?
Many of those CMOs have now realized the sometimes unwelcome answer.
We can't.
That's right, brands can't be built through social media. Sure, social media can be leveraged to support brands. But brands today are built the same way they always were: through brand expression, brand experience and brand advocacy. Again, social media may contribute to these (most aptly, brand advocacy) , but let's not put the bandwagon before the horse. Continue Reading
In his May 7 (2012) AdAge column Al Ries puts social media in perspective: "If you don't have the right strategy, good tactics won't help you very much. And social, like all media, is a tactic. What concerns me is that too many marketers have elevated tactics – especially those of social media – to the level of strategy." Just look at the mess Pepsi got itself into. Or the dearth of good brand strategy cases from the last few years. And I'm talking about creating brands, not creating "buzz." AdAge's editor Rance Crain quotes Keith Reinhard on the topic:"There is a huge difference between creating a brand and creating buzz. A buzz is what you create about a brand, and that's quite different than creating the brand itself."
Social media changes everything? In the world of brand-building, it changes nothing.
5/03/2011
Whereas once brand owners were rushing blindly and unquestioningly into all things social media, it seems that a more intelligent, brand-responsible approach is emerging. Buried at the end of a recent AdAge article on brand mascots on Twitter, this is one such example:
"When we uated if Twitter should be part of our marketing mix, we felt that we also needed to apply filters to stay true to our brand character," said Paul Smailes, senior brand director for Dos Equis and Sol beer brands. The man has also turned down movie studios and other advertisers looking to partner. "We believe the Most Interesting Man doesn't spend too much time with technology. He's busy with his worldly adventures."
A social media tool like Twitter is about non-fiction, about facts. It may be good for products and services, but is far less so for brands. It is inadequate and inappropriate as a platform for the development of brand narrative.
← Older posts