Category Archives: Brand identity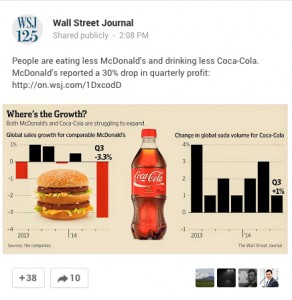 Many iconic brands have fallen by the wayside down the years, for a number of reasons. Kodak and Levi's are but two that come to mind. Two more quintessential American brands are finding it's often harder to stay iconic than to become so. Of course, Coca-Cola and McDonald's are also among the most resilient brands in the world but both will need some major course-corrections in the coming quarters. Continue Reading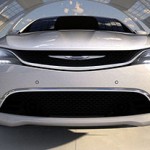 It was always going to be difficult to follow up on the "Imported from Detroit" campaign, a campaign which had a built-in shelf life. The new work at least retains many elements from IFD, including the voice over of the excellently cast Detroit native Kevin Yon. The new slogan, "America's Import", only really works in reference to – deference to – the previous slogan. Bottom line, they achieved a good degree of continuity with this work.
An article of mine on brand meaning in today's La Vanguardia of Barcelona, following my recent engagement there.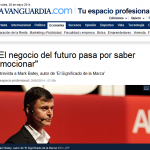 "Si alguien sabe de eso, ese es Mark Batey, quien vinó a Barcelona para impartir una Masterclass en el Postgrado en Brand Meaning Management del UPF-IDEC. Su libro 'El Significado de la Marca' salió en 2013."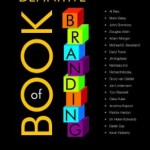 Available for pre-order. The Definitive Book of Branding is an edited  book with contributions from brand practitioners/authors like Al Ries, JN Kapferer and Kevin Roberts. Ries opens on positioning, and my chapter – on the creation of meaningful brands – is the second chapter. The book will be initially published in the UK, US, India and SE Asia.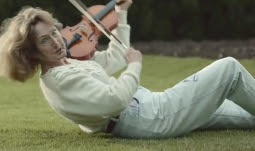 Remember when the "Man your man could smell like" campaign came out for Old Spice? It was often compared with Dos Equis' "Most interesting man in the world" campaign. As I posted at the time, there is no comparison. Sure, there may be some kind of "spokesman" angel (in truth it was not that important to the OS campaign, as Isaiah Mustafa was not that well known), but the Dos Equis campaign is based on a brand idea. Old Spice's campaign was based on execution.
Surprise, surprise, the Old Spice campaign disappeared into the "novelty campaign" archives.
I don't know if this new Old Spice campaign will offend the buyers (moms), as discussed in the article. I'm not even sure it will appeal that much to the users (young men). The insight is paper thin. Continue Reading

Ahora disponible en Kindle de Amazon
← Older posts