Category Archives: Brand identity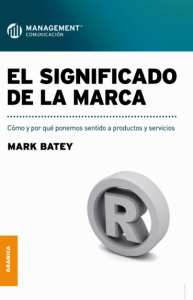 The Spanish language edition of "Brand Meaning" is now available, published by Granica as El Significado da la Marca.
Here's a link to buy the book.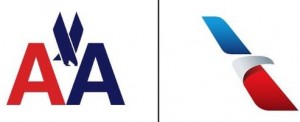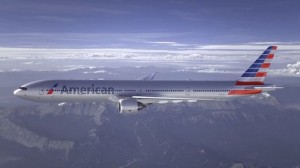 I have to admit that I have a soft spot for AA, and have enjoyed the benefits of ExecPlat status for many a year. I can't deny the operational and service problems they have had of late, which of course mold the brand experience for most passengers.
I want to like the new logo and livery, but I'm struggling. AA was like Ford and IBM to me – they had an almost timeless logo which required only minor modification. The new livery feels unbalanced with that heavy handed design on the tailfin.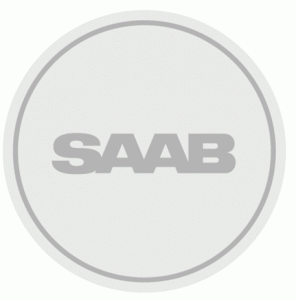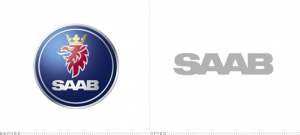 Saab's "new" logo isn't really new. It's the result of pragmatics, convoluted ownership history and licensing restrictions.
Without going into too much of the historical trials and tribulations of the company that has come back from bankruptcy, and currently has yet another owner (NEVS), the bottom line is that the griffin is gone. At least from the cars. The crowned griffin (half lion, half eagle) logo, is currently in use by Saab AB (the aerospace company) and Scania (the truck company) who did not grant the rights to it on SAAB cars.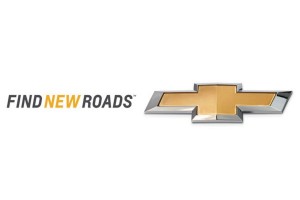 "Chevy runs deep" was always more of a tactical tagline to mark the brand's centennial (it turned 100 in 2011), designed to tug at the nostalgic heart strings of American consumers. There is no doubt that the brand is a cultural mainstay in the US, immortalized in pop culture from west coast to east, but the line never had the legs to become a brand slogan – and certainly not a global one – with an eye to a very different 100 years to come. The line was difficult to translate and its meaning impossible, given the lack of heritage in many of its markets. It was at least anchored on the brand name, a definite plus.
I like what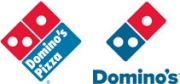 Domino's Pizza has been doing of late. Like any good company they started with the product offering, which they realized, back in 2008, was sub-standard. They set about improving their pizza and expanding their menu. In terms of branding they have been taking a lead from Starbucks – but if they are smart they will avoid some of Starbucks' missteps.
The new Domino's store of the future will have its pizza-making artists on display as they hand-toss fresh dough and custom-make customers' orders. Bringing alive the theatre of pizza-making – as Starbucks did with coffee preparation – makes good sense when more and more people (30% in Domino's case) are picking up their pizza rather than having it delivered. It also communicates "artisanal" which is a definite plus in the pizza market.
Newer posts →