Category Archives: Brand communication
As a footnote to my post below on last night's Super Bowl ads, this story could not be more appropriate. The only ad that I deemed worthy of some positive comment turns out to be a rip-off of a home-made video uploaded to YouTube by Farms.com  While my post pointed to the "borrowed interest" in the Dodge Ram commercial, I didn't realize at that stage quite how borrowed it was.
The full story and video are here.
Again, a perfect depiction of the lack of originality on show last night.
And so, last night, to the yearly ritual of watching the Super Bowl ads,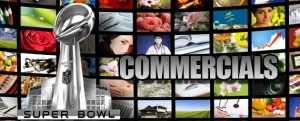 punctuated by brief episodes of the game itself. This is billed as the showcase of national advertising. The winner last night?
The Baltimore Ravens.
Yep, I enjoyed the game more than the ads. Now, I ought to clarify that this is the first year that I've actually understood the rules (at least some of them), which sure makes a difference. And the ebb and flow of the play, with a tight finish, kept me interested. As for the ads,…time out. The amount of contrived, derivative advertising with no brand idea, no advertising idea, in fact, no idea, was alarming – given the average cost of a Super Bowl spot.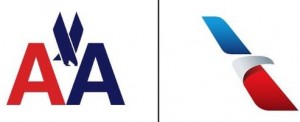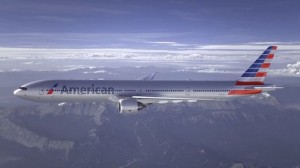 I have to admit that I have a soft spot for AA, and have enjoyed the benefits of ExecPlat status for many a year. I can't deny the operational and service problems they have had of late, which of course mold the brand experience for most passengers.
I want to like the new logo and livery, but I'm struggling. AA was like Ford and IBM to me – they had an almost timeless logo which required only minor modification. The new livery feels unbalanced with that heavy handed design on the tailfin.
I do love Chrysler's "Imported from Detroit" campaign, which famously kicked off in the 2011 Super Bowl. Here's one of the latest spots, for the Chrysler 300. It's worth remembering that the remains of Chrysler were acquired by FIAT after the government bailout in 2009. FIAT management under Marchionne turned the brand's fortunes around and the Chrysler recovery has been surprisingly robust.
The launch ad (featuring Eminem) was infused with a spirit of gritty resilience and character, set in a city which had been, "to hell and back." But it was also about a city – and a brand – which has standards and knows what luxury is about. So, although the recessionary backdrop and cultural context may be somewhat less relevant today, the luxury with character message still resonates, and has been given meaning by clever product innovation. The "Imported from Detroit" campaign has achieved an often elusive goal: it has touted features and benefits while giving the brand its soul back.
In his May 7 (2012) AdAge column Al Ries puts social media in perspective: "If you don't have the right strategy, good tactics won't help you very much. And social, like all media, is a tactic. What concerns me is that too many marketers have elevated tactics – especially those of social media – to the level of strategy." Just look at the mess Pepsi got itself into. Or the dearth of good brand strategy cases from the last few years. And I'm talking about creating brands, not creating "buzz." AdAge's editor Rance Crain quotes Keith Reinhard on the topic:"There is a huge difference between creating a brand and creating buzz. A buzz is what you create about a brand, and that's quite different than creating the brand itself."
Social media changes everything? In the world of brand-building, it changes nothing.
From the moment I first saw Heineken's "The entrance" ad it struck me as a poor attempt to pull off a "Most interesting man in the world" (the long-running Dos Equis campaign). I have to admit that the Dos Equis campaign is one of my favorites of recent years. In fact for a beer brand it's brilliant.
It presents a charismatic, worldly-wise character – a cross between Hemingway and James Bond with a bit of Castro thrown in – whose "beard alone has experienced more than a lesser man's entire body." He is aspirational and at the same time irresistibly engaging. The campaign defies many category – and advertising  – conventions, yet has worked wonders for the brand. It has been flawlessly executed across different consumer and marketing touch points, including traditional media, on-premise retail programs, consumer promotional programs, and digital and social media. Why the campaign works is because it tells me what the brand stands for. It is driven by a brand idea.
By contrast, "The entrance" is swaggering, vacuous nonsense.
It started as a web campaign and became the centerpiece of Heineken's first global campaign for several years, called "Open your world." You see, apparently the ad celebrates the worldliness of its drinkers – people who "know their way around." Problem is, it spends 90 seconds conveying precisely nothing about the brand or anything remotely ownable by the brand. It could be an ad for just about anything. Ah, but it attracted over 3 million views on the web, so it must be effective, right? Wrong. It may be visually entertaining, but so are all those videos of cats and dancing babies that go viral. Entertainment alone doesn't build brands. Going viral is no excuse for forgoing an idea.
← Older posts
Newer posts →