Category Archives: Categories
In light of this interesting report from Forrester Research on the

failure of Facebook for marketers (and Facebook is the darling of social media), I'm reprinting a blog post I wrote here on social media  two and a half years ago:
The Honeymoon is Over
There's a question that vexed CMOs for a while: how can we build our brand with social media?
Many of those CMOs have now realized the sometimes unwelcome answer.
We can't.
That's right, brands can't be built through social media. Sure, social media can be leveraged to support brands. But brands today are built the same way they always were: through brand expression, brand experience and brand advocacy. Again, social media may contribute to these (most aptly, brand advocacy) , but let's not put the bandwagon before the horse. Continue Reading

Ahora disponible en Kindle de Amazon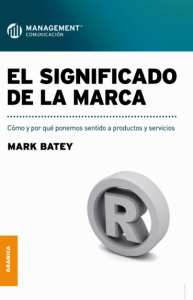 The Spanish language edition of "Brand Meaning" is now available, published by Granica as El Significado da la Marca.
Here's a link to buy the book.
As a footnote to my post below on last night's Super Bowl ads, this story could not be more appropriate. The only ad that I deemed worthy of some positive comment turns out to be a rip-off of a home-made video uploaded to YouTube by Farms.com  While my post pointed to the "borrowed interest" in the Dodge Ram commercial, I didn't realize at that stage quite how borrowed it was.
The full story and video are here.
Again, a perfect depiction of the lack of originality on show last night.
And so, last night, to the yearly ritual of watching the Super Bowl ads,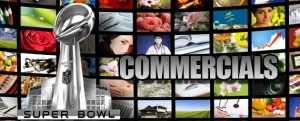 punctuated by brief episodes of the game itself. This is billed as the showcase of national advertising. The winner last night?
The Baltimore Ravens.
Yep, I enjoyed the game more than the ads. Now, I ought to clarify that this is the first year that I've actually understood the rules (at least some of them), which sure makes a difference. And the ebb and flow of the play, with a tight finish, kept me interested. As for the ads,…time out. The amount of contrived, derivative advertising with no brand idea, no advertising idea, in fact, no idea, was alarming – given the average cost of a Super Bowl spot.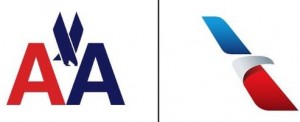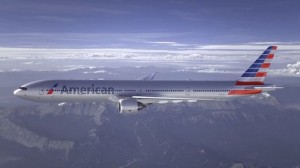 I have to admit that I have a soft spot for AA, and have enjoyed the benefits of ExecPlat status for many a year. I can't deny the operational and service problems they have had of late, which of course mold the brand experience for most passengers.
I want to like the new logo and livery, but I'm struggling. AA was like Ford and IBM to me – they had an almost timeless logo which required only minor modification. The new livery feels unbalanced with that heavy handed design on the tailfin.
← Older posts
Newer posts →